2022-2023 School Calendar (Revised) First Day of School - 8/29/22 Last Day of School - 6/6/23 Approved by the school board (with revisions) on 10/13/22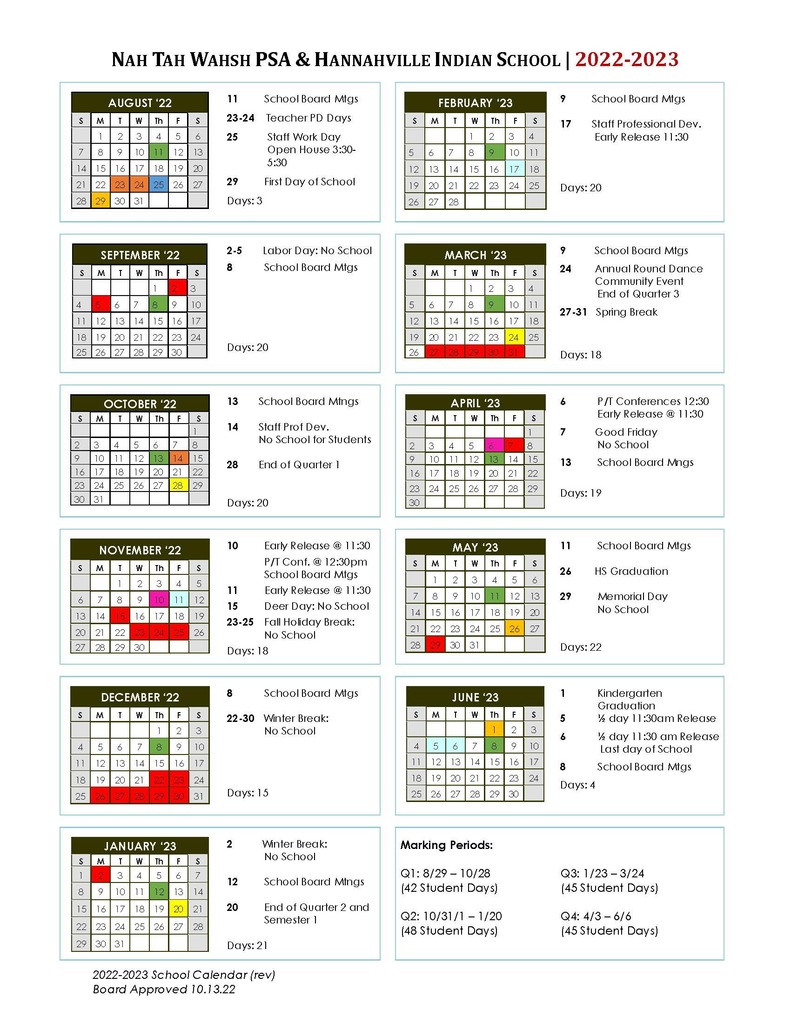 Happy Sunny Sunday morning, Parents and Guardians - While school is still in session for all students beginning with breakfast at 7:50 .m., Kindergarten through 11th grade, we would like you to be aware of our early release schedule for Monday and Tuesday (last day of school), this week! Monday (5th), students will have an early release, and buses will depart school at 11:30 a.m. Tuesday (6th), all students are expected at school, breakfast begins at 7:50 a.m., lunch will be served for ALL students at 11:30 a.m. and will board buses to depart for home at 12:00 NOON. Have a SUPER summer vacation - for many, we'll see you on June 19th for Summer Youth Services Programming!!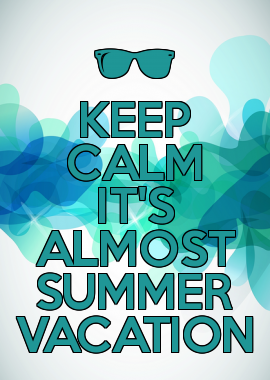 It's Almost Time!!! Kindergarten students are sooooo excited and look forward to seeing you at Kindergarten Graduation....TODAY at 1:30pm in the school gymnasium.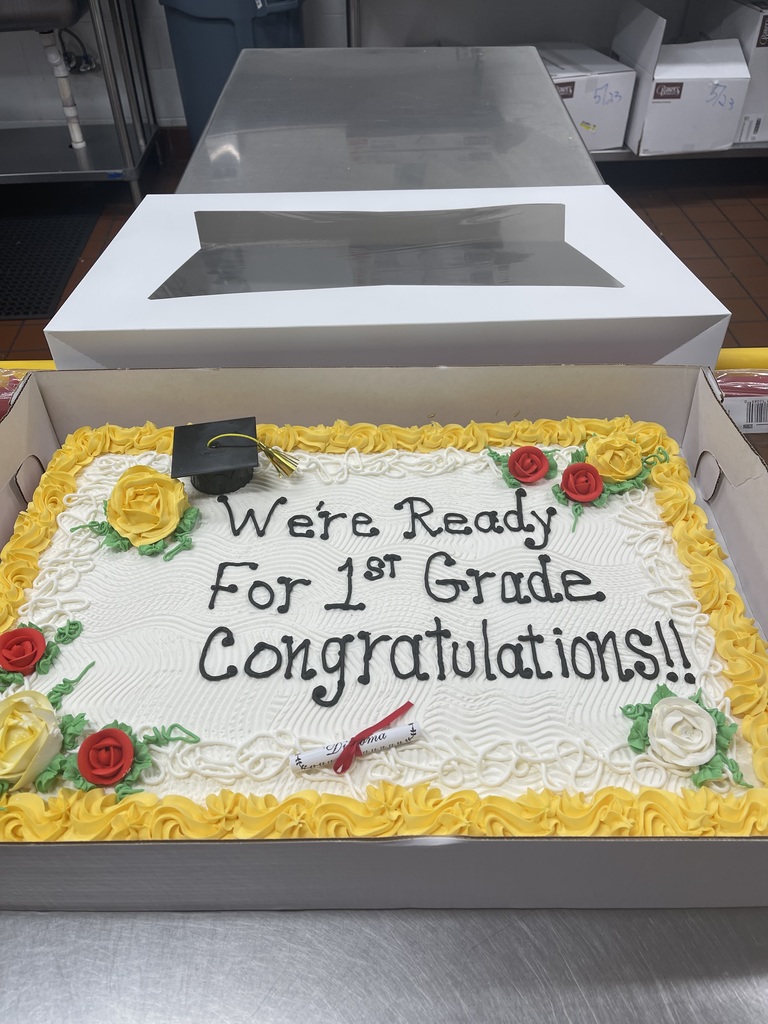 Tuesday, Mrs. Oslund's Kindergarten and Mrs. Ingersoll's 3rd Grade enjoyed the day at the Gladstone Park. Here are a few smiles in the sunshine that were captured. Lots of fun was had by all!!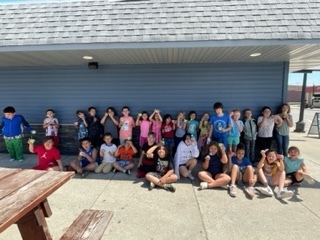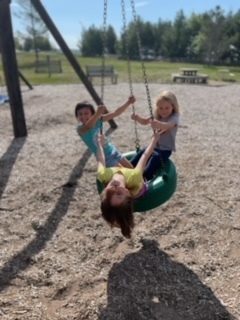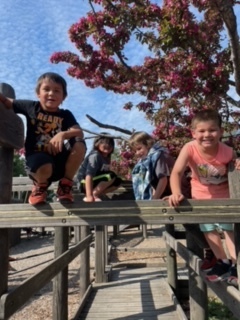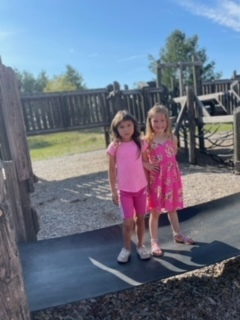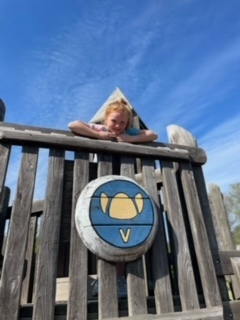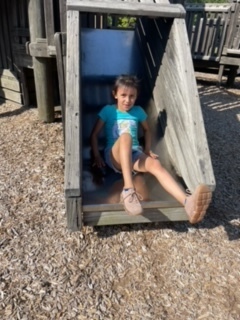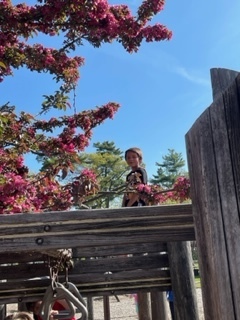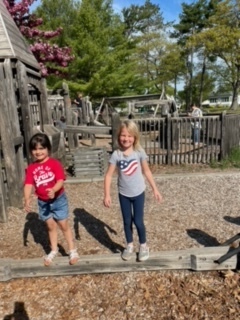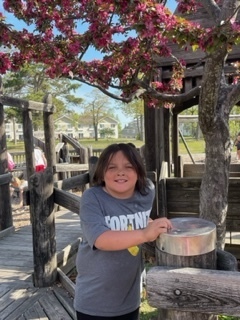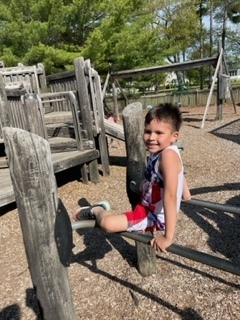 Happy Memorial Day Weekend- just a reminder that there is no school tomorrow- enjoy your long, sunshine-filled weekend with family and we will see you at school on TUESDAY morning.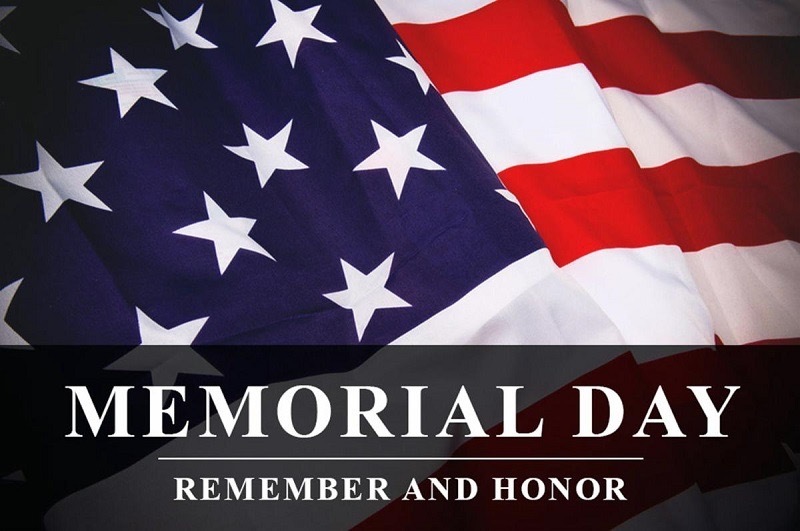 Attention Soaring Eagles Track and Field Fans - UP Finals takes place June 3rd in Kingsford, MI. If you plan to attend the event, you will need to purchase a ticket prior to arrival. Please click on the link below to make your purchase. Go Eagles!!
https://gofan.co/app/events/989374?schoolId=MI19261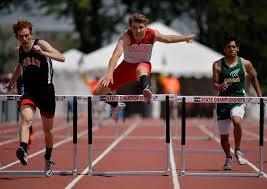 This spring, for the first time in school history, Hannahville / Nah Tah Wahsh PSA fielded a golf team. Members of the founding team (as pictured, left to right) included James Smith, Tthigwes Jackson, Sam and Joe Beaver, coached by Mr. Almonroeder. The team recently scrambled with school administration and is looking forward to next season!!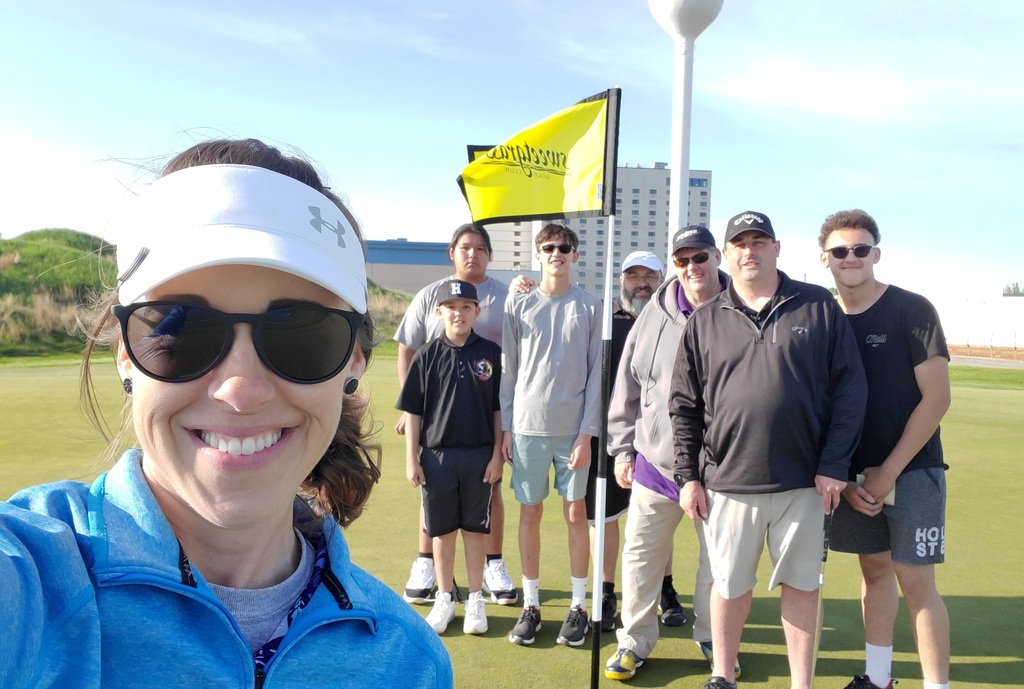 Message of congratulations goes out to our graduating senior class of 2023! Graduation Ceremony begins at 6:00 p.m. at the Casino Convention Center. Thank you to our NTW and HIS Families for all the love and support you've given to our students as they close one chapter in their lives and begin the next. We look forward to seeing each graduate accentuate their talents and create their own success stories. Now - Go out there and do something GREAT!!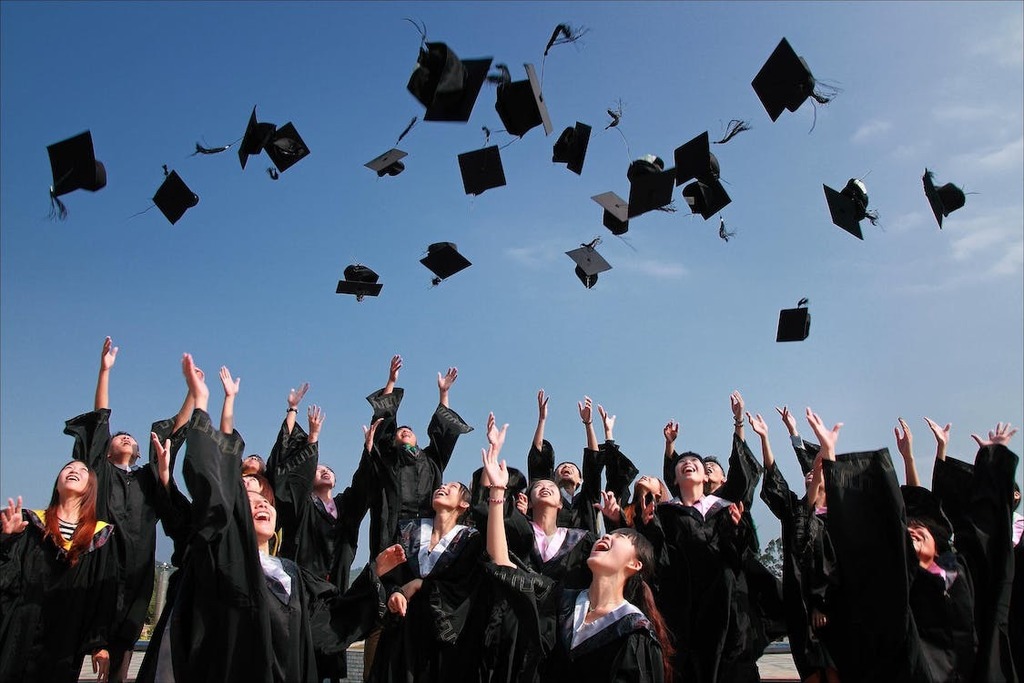 Hello Parents and Guardians - the school year is quickly coming to a close and we have a serious amount of student outdoor clothing/sweatshirts on our Lost and Found table in the main school foyer. Please stop at the school ASAP to retrieve your student's clothing items - anything left behind after June 6 (last day of school) will be donated. Thank you.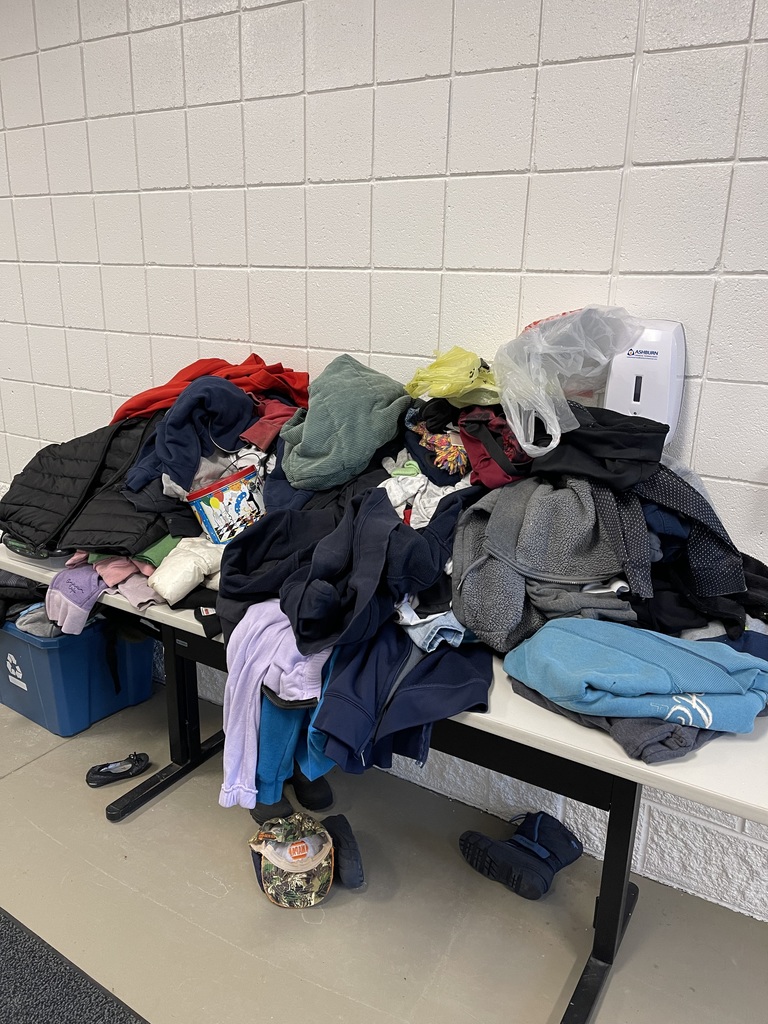 The end of the 2022-2023 school year is fast approaching - here is a list of things happening over the next two weeks. Kindergarten through 11th grade Parents/Guardians - please take note of our last 2 days of school (6/5 and 6/6). Although they are early release days - your student is expected to be to school on time each morning. We have fantastic activities planned for all grade levels - let's make the end of the year - the best yet!!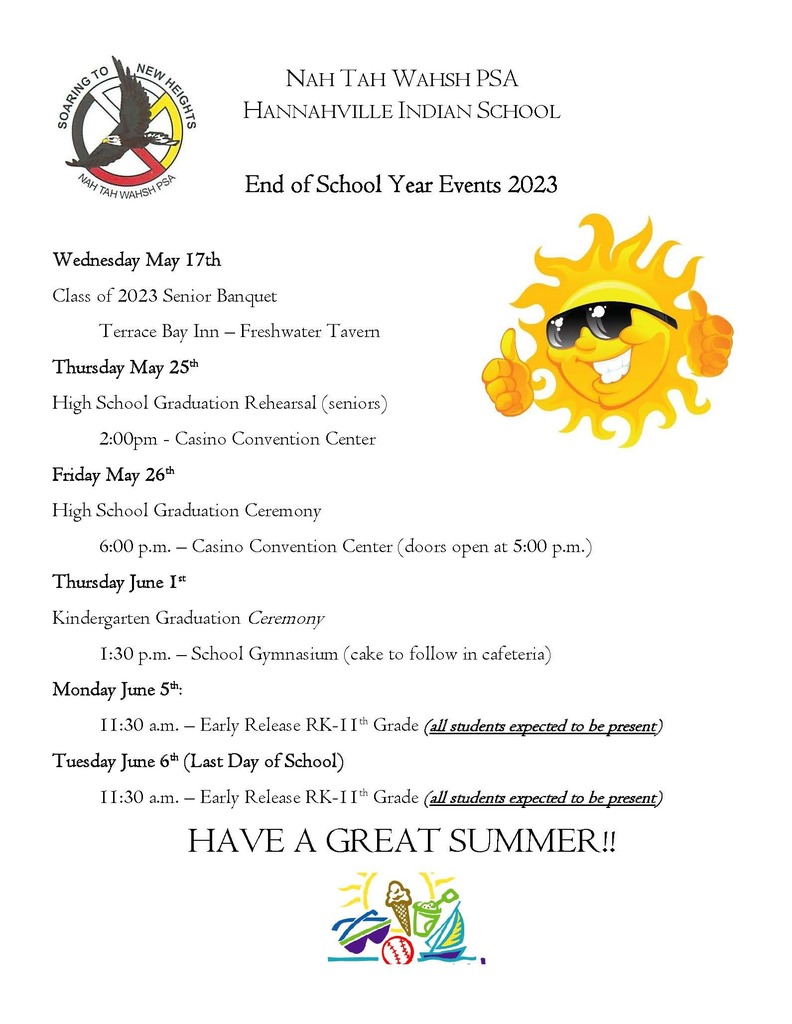 As School Staff Appreciation Week comes to a close at NTW - we celebrate our staff with McEagle Muffin Friday!! Thank you, again, to our wonderful school staff - we couldn't do it without YOU!!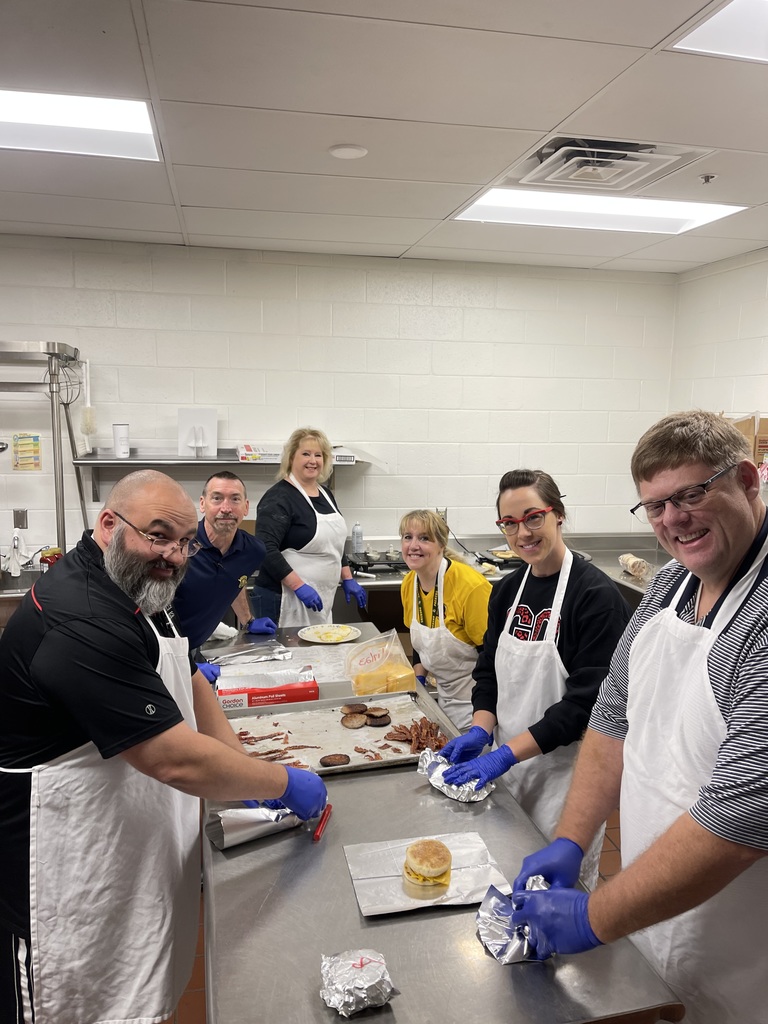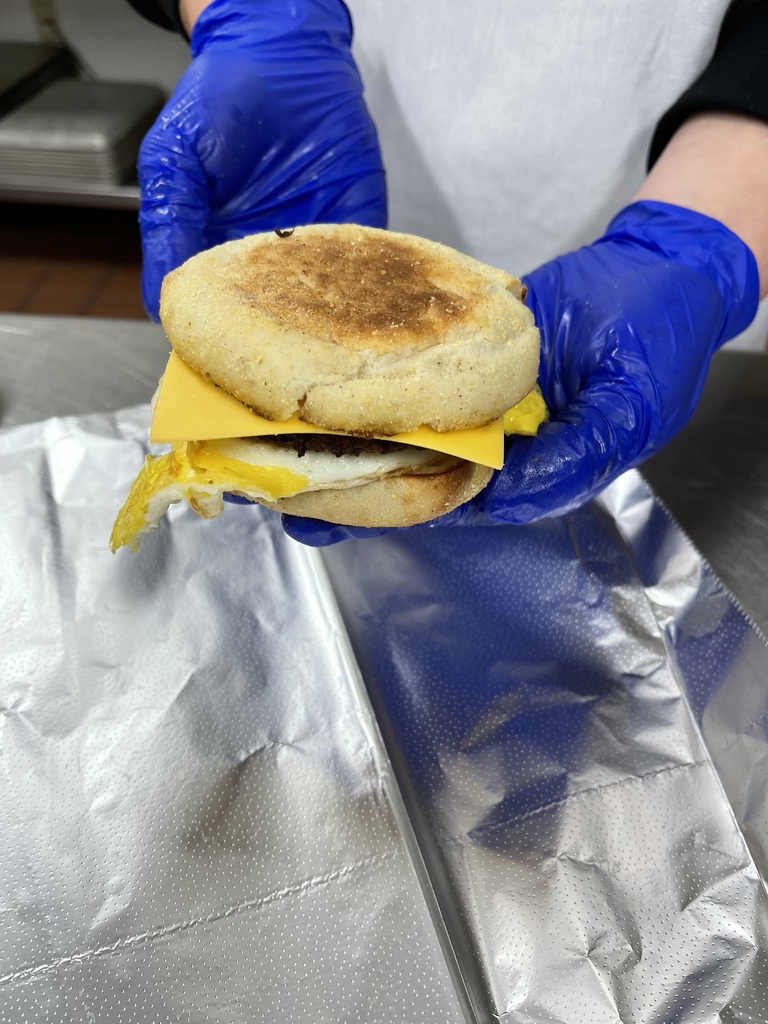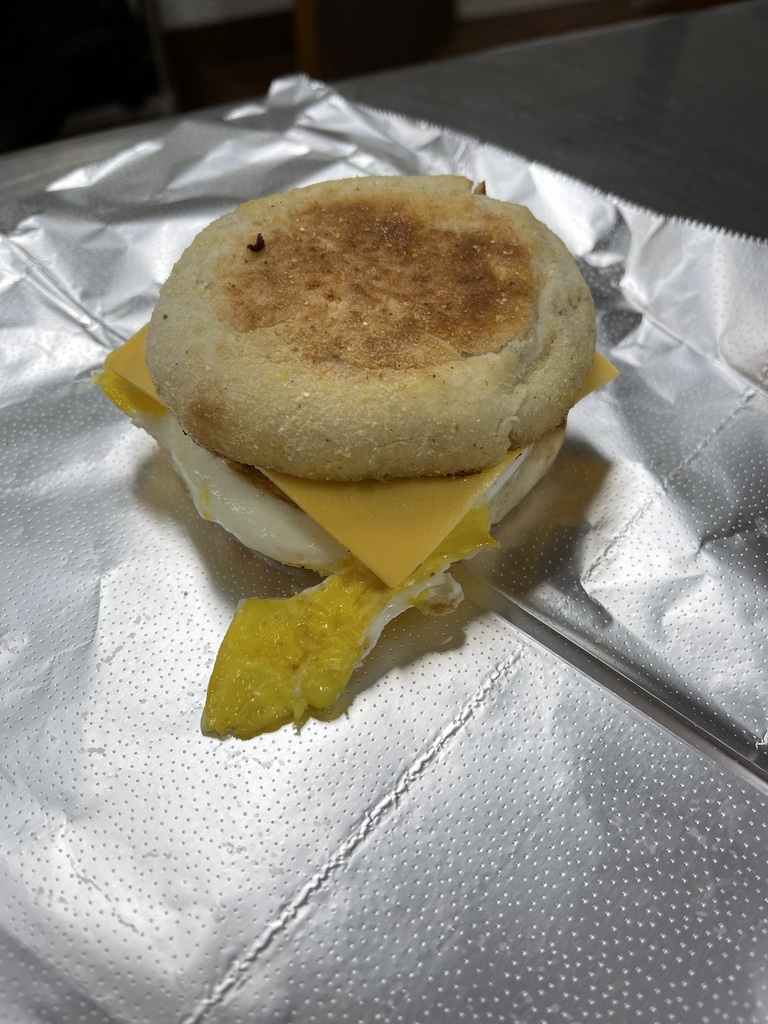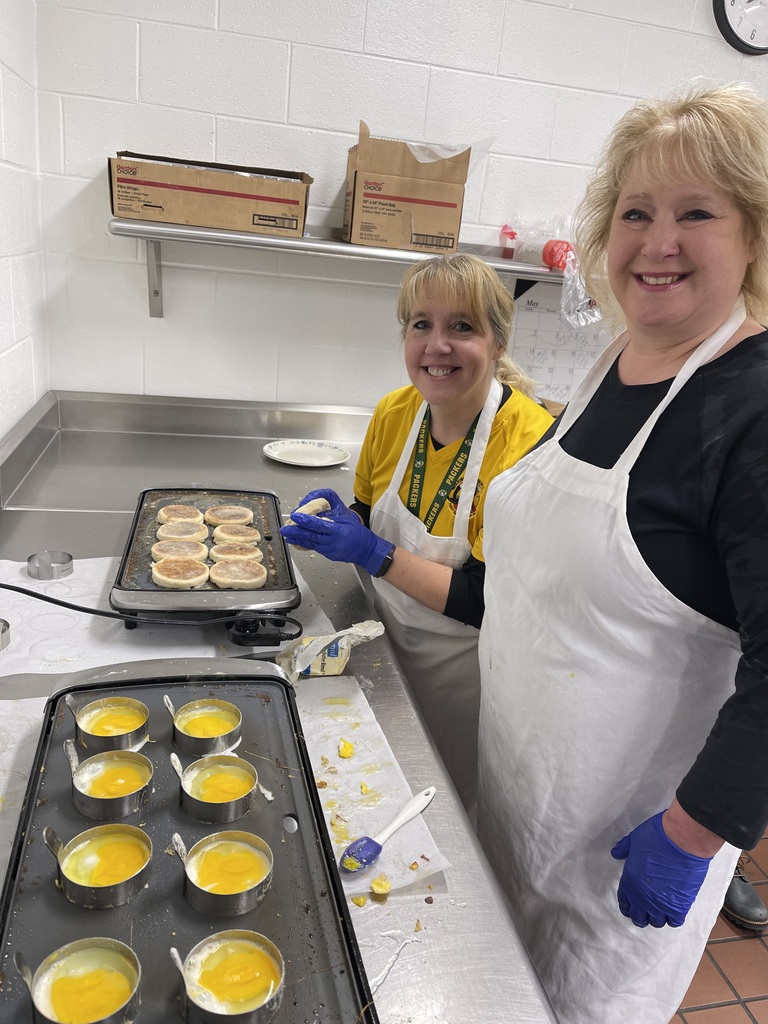 As Staff Appreciation Week continues - we had special guests in school today. Thank you to the Hannahville School Board Members who visited and presented "School Spirit" gifts of appreciation to our well-deserved staff!! Migwetth!!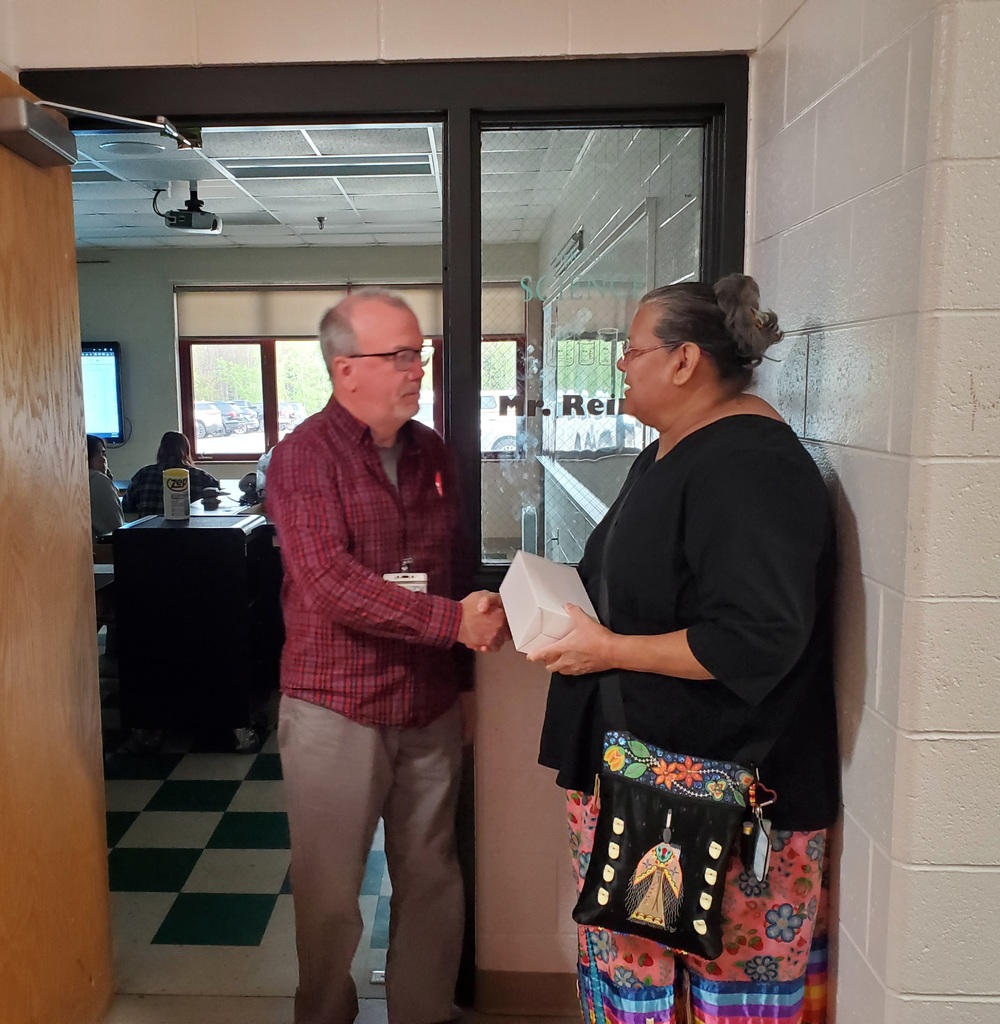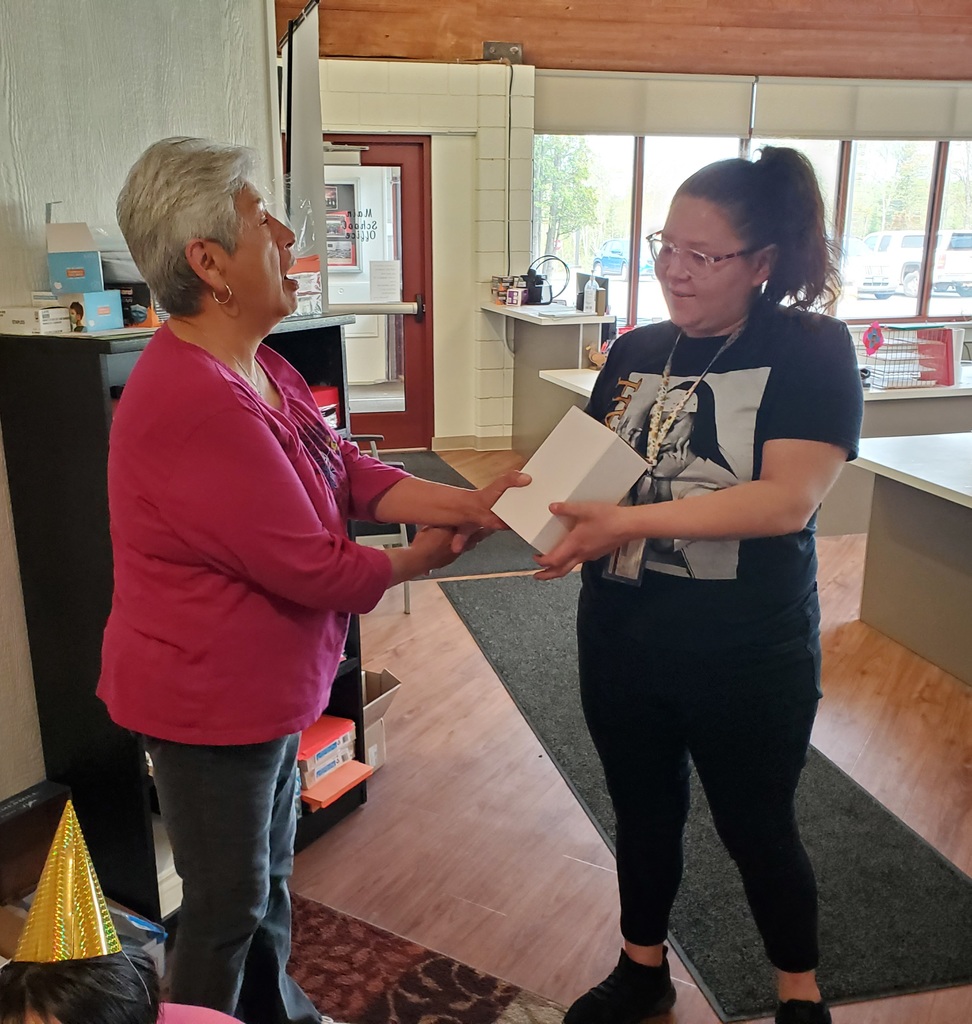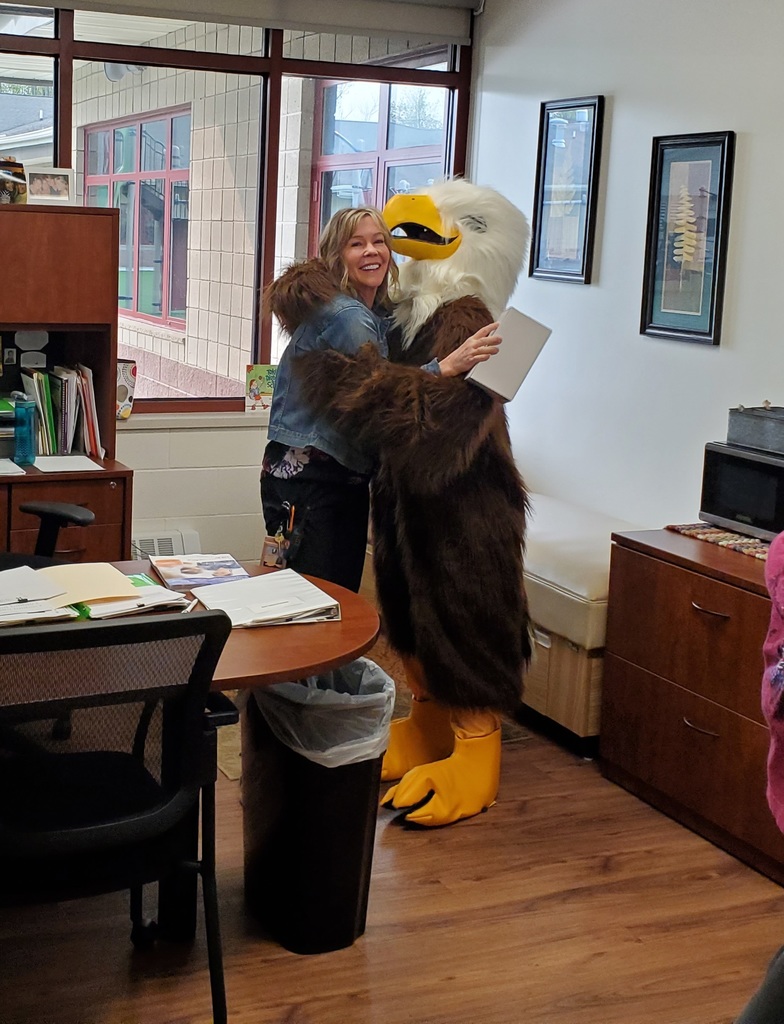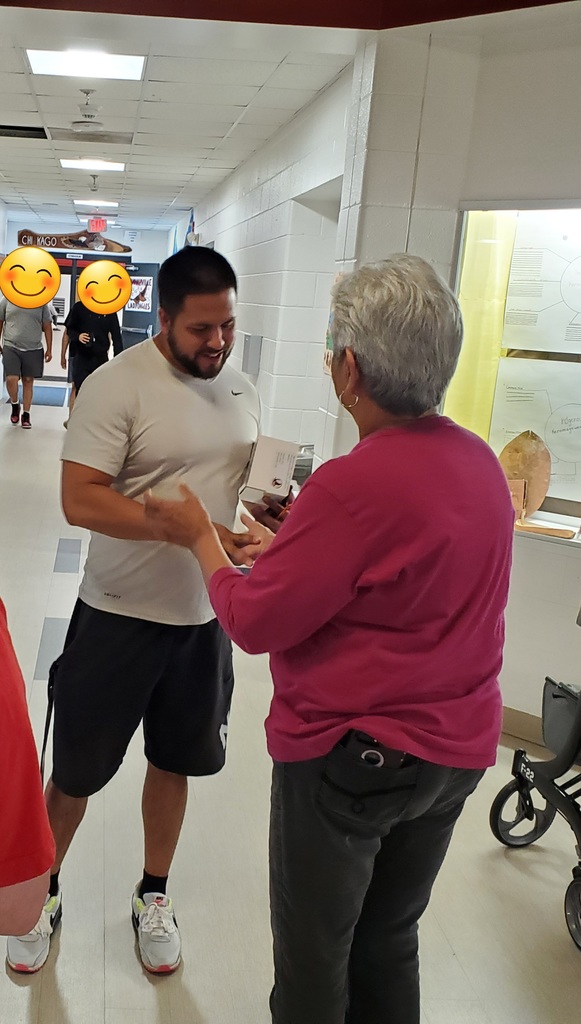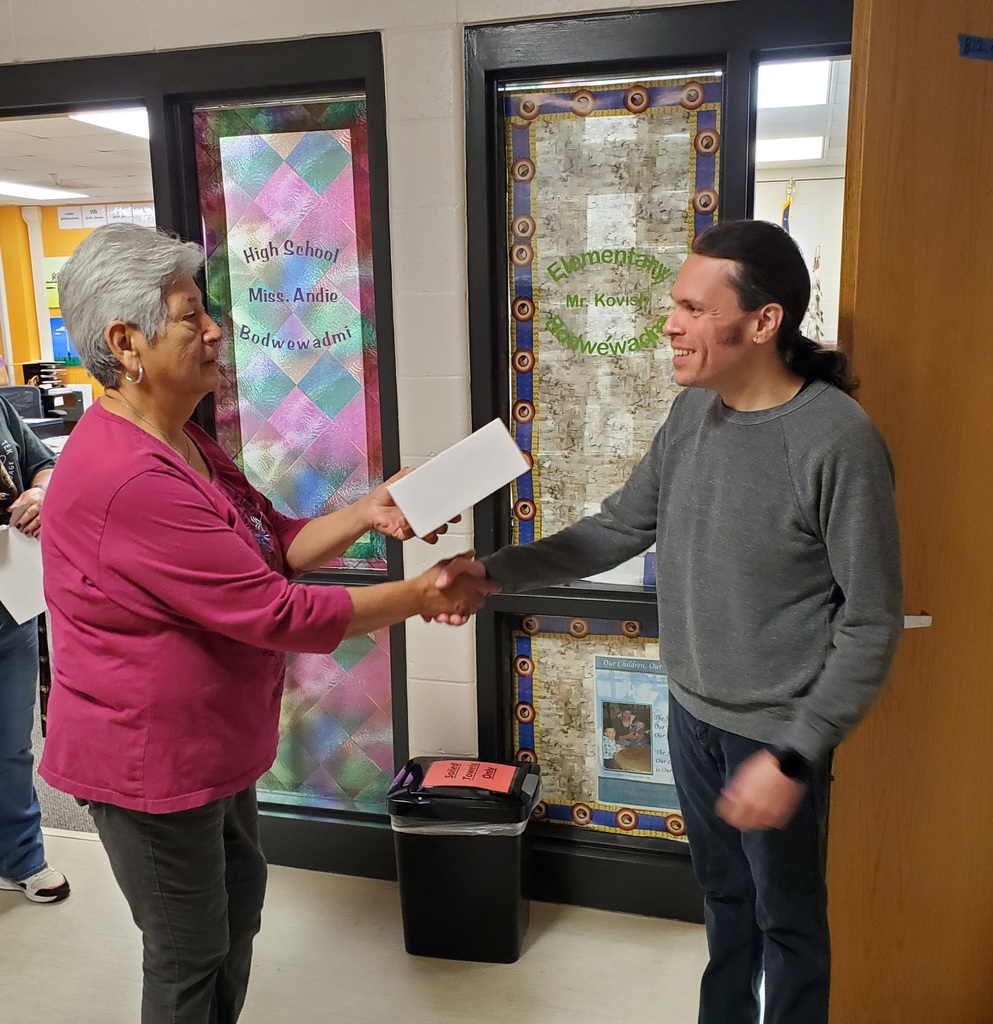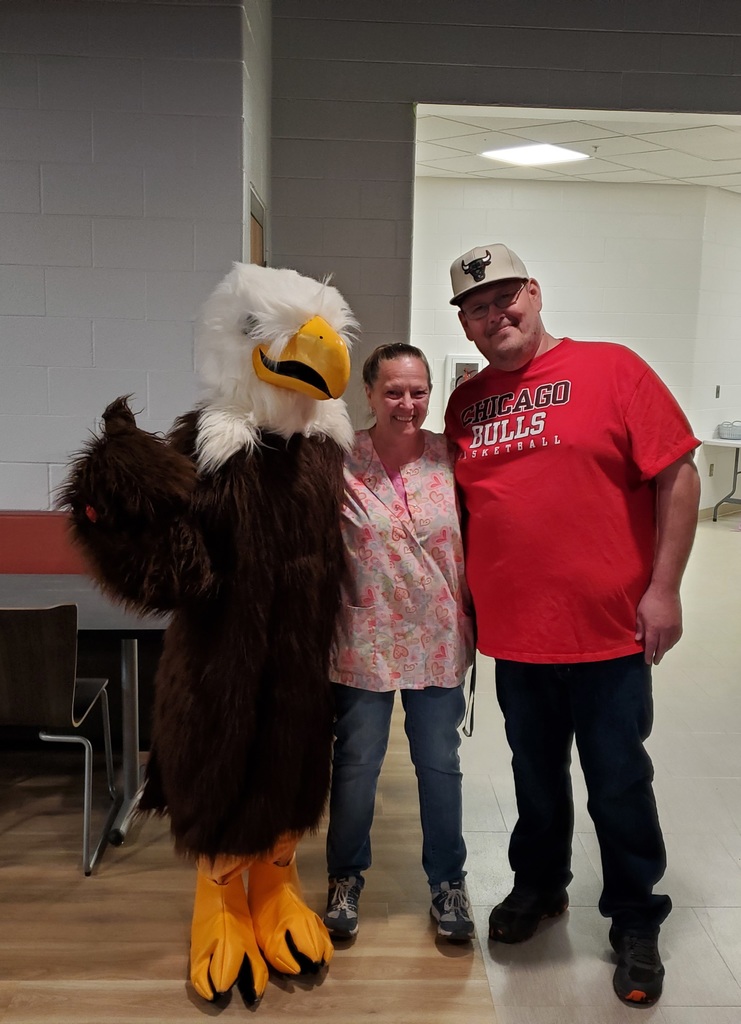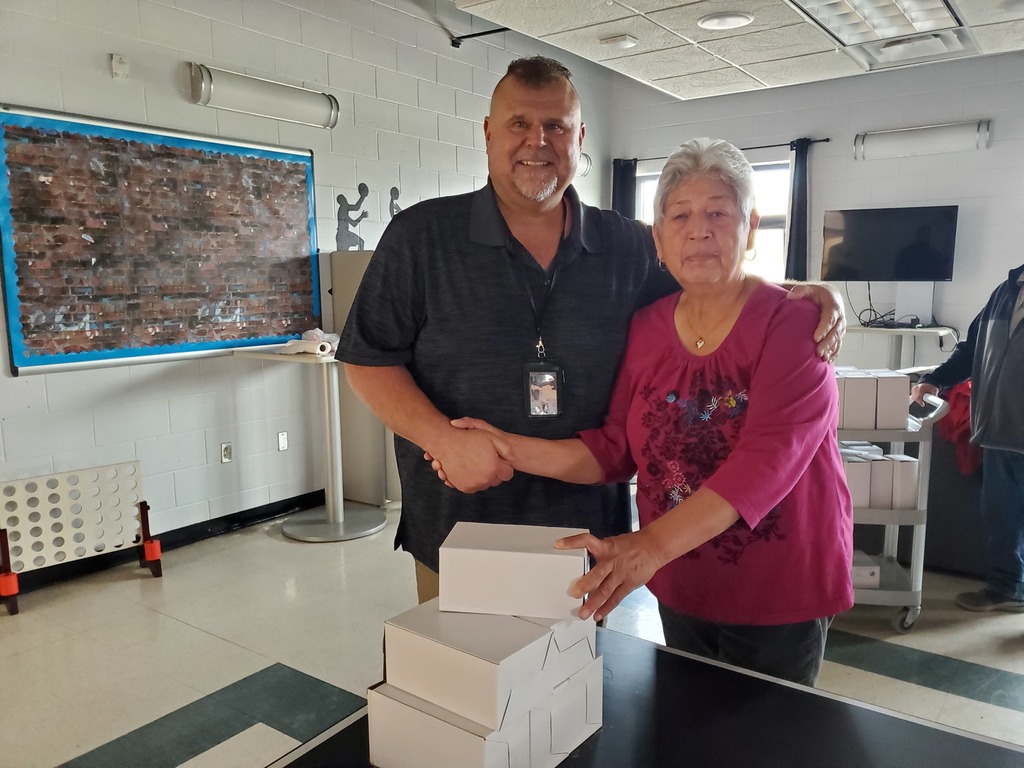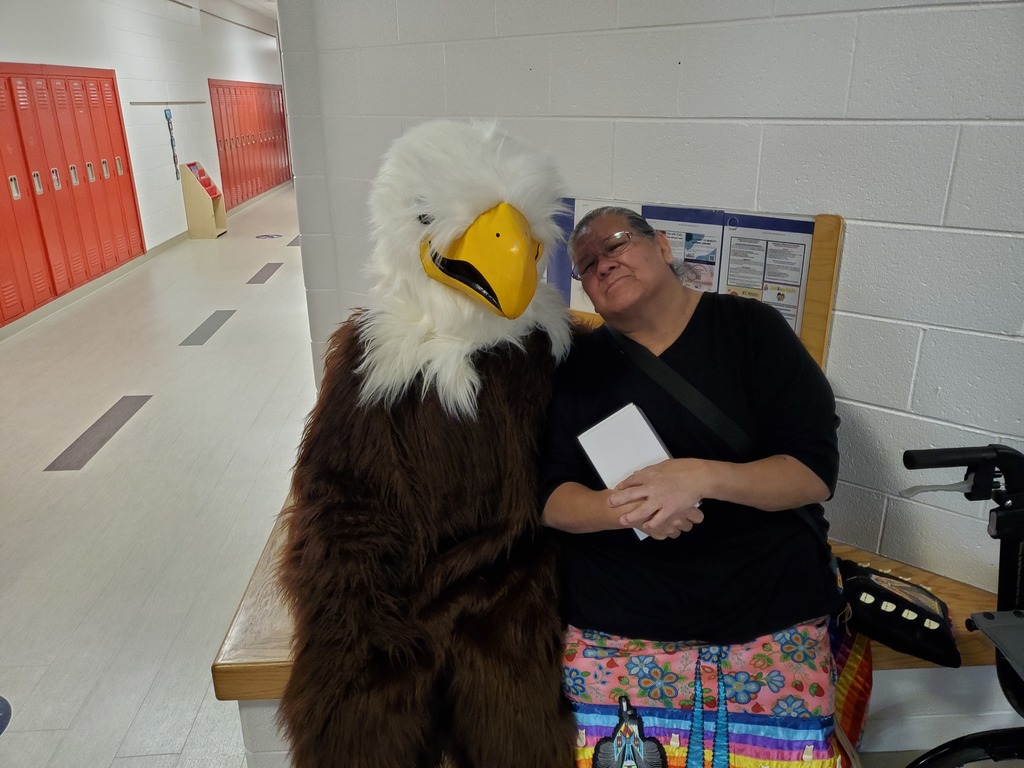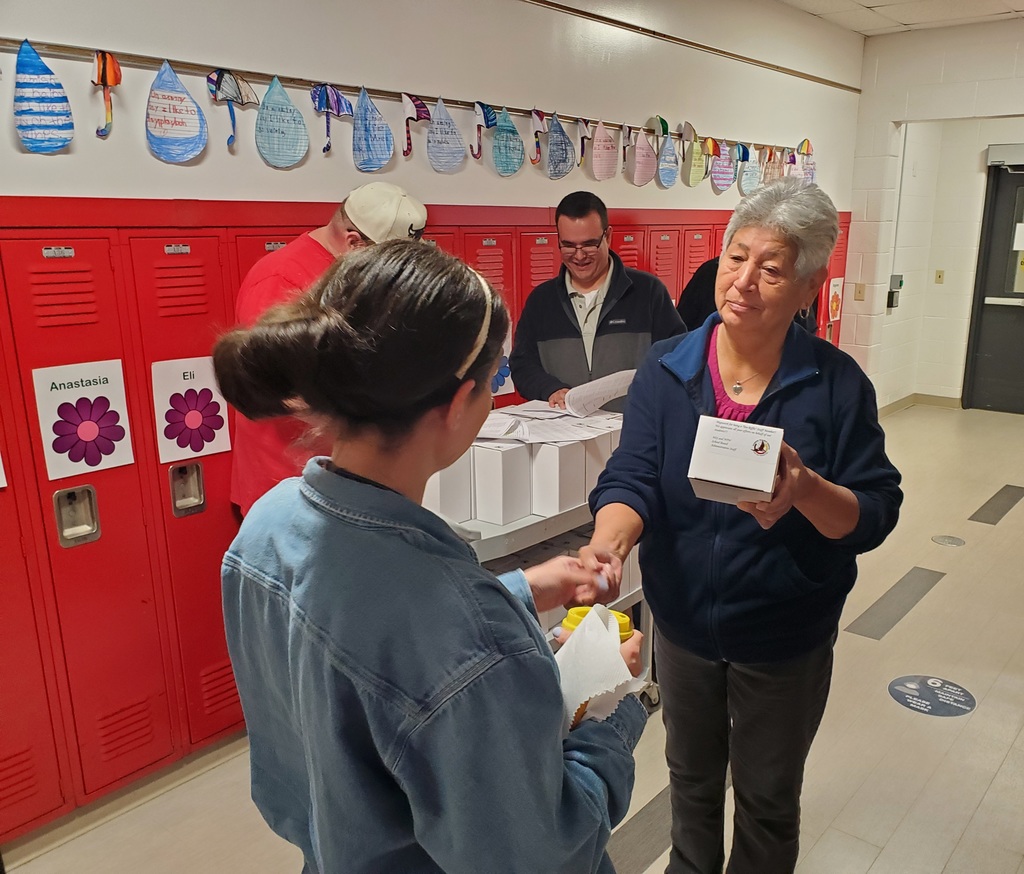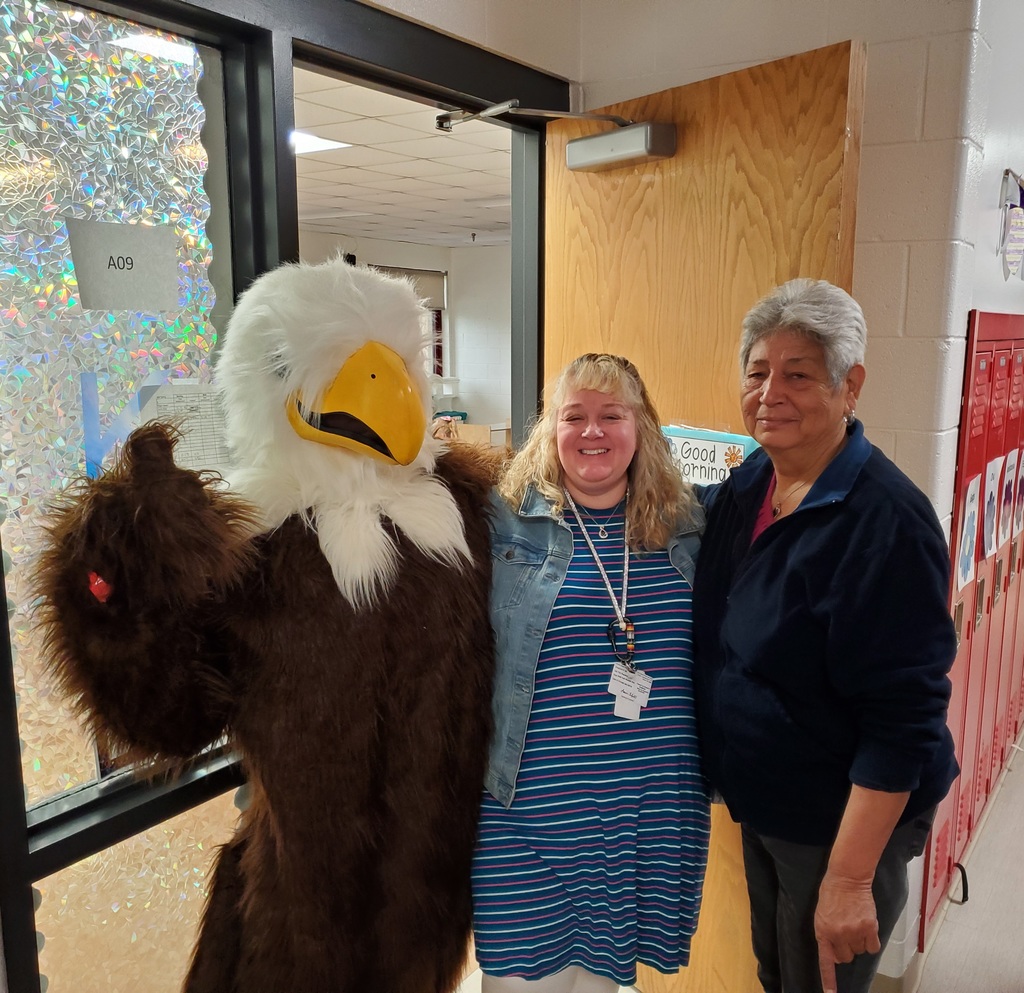 Senior Class 2023 Banquet was held last night at the Terrace Bay Inn. Here's a sneakpeak of the fun, friendship and inspiring moments that were shared between classmates. Great memories were made - Congratulations to the Soaring Eagles of Nah Tah Wahsh and Hannahville School Class of 2023!!! Now go out there and do GREAT things!!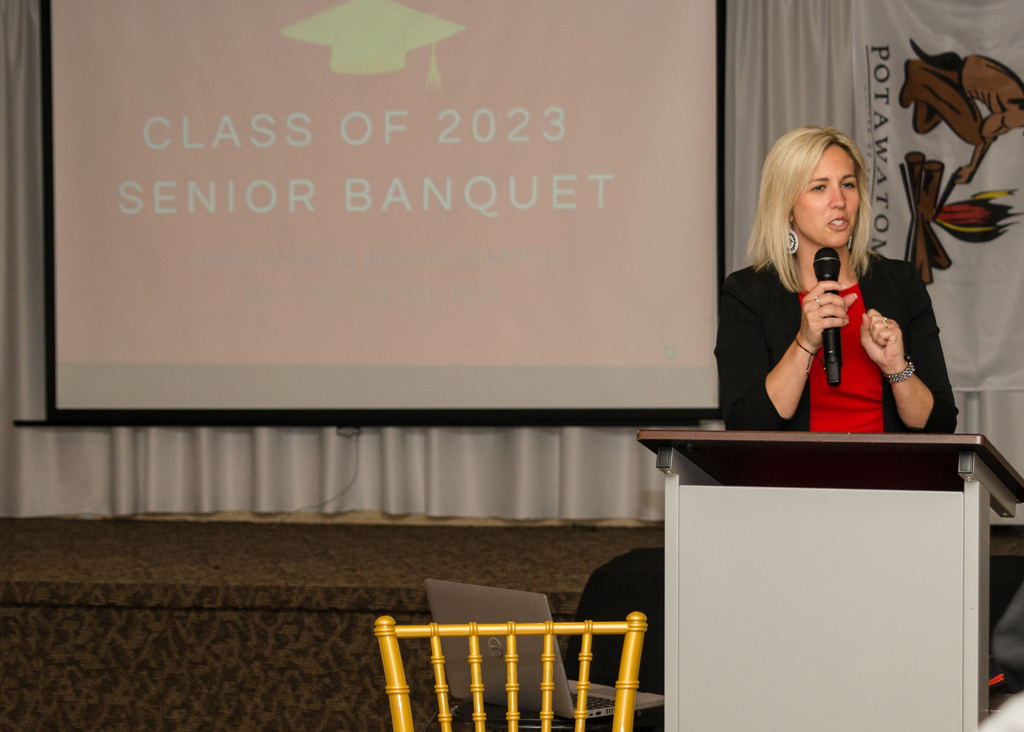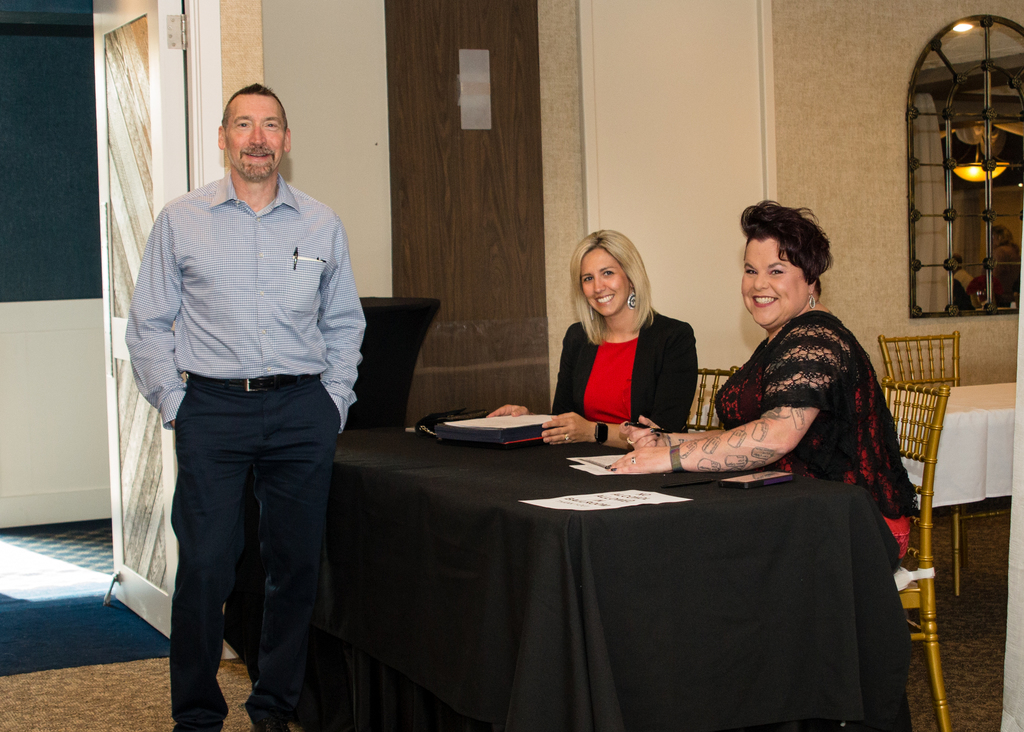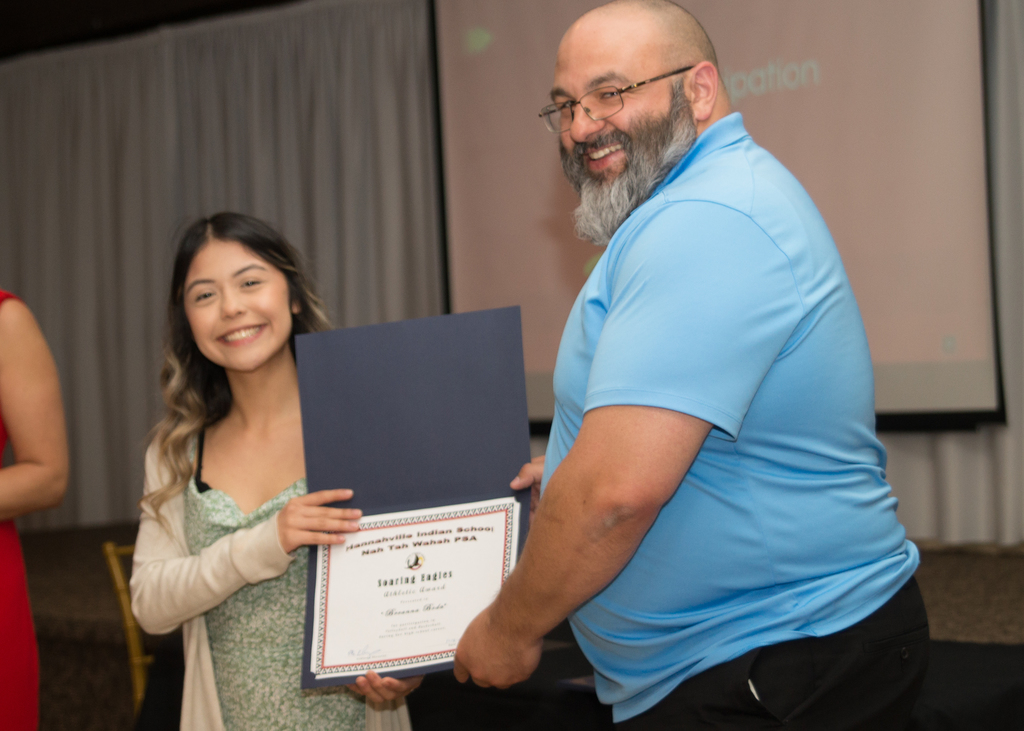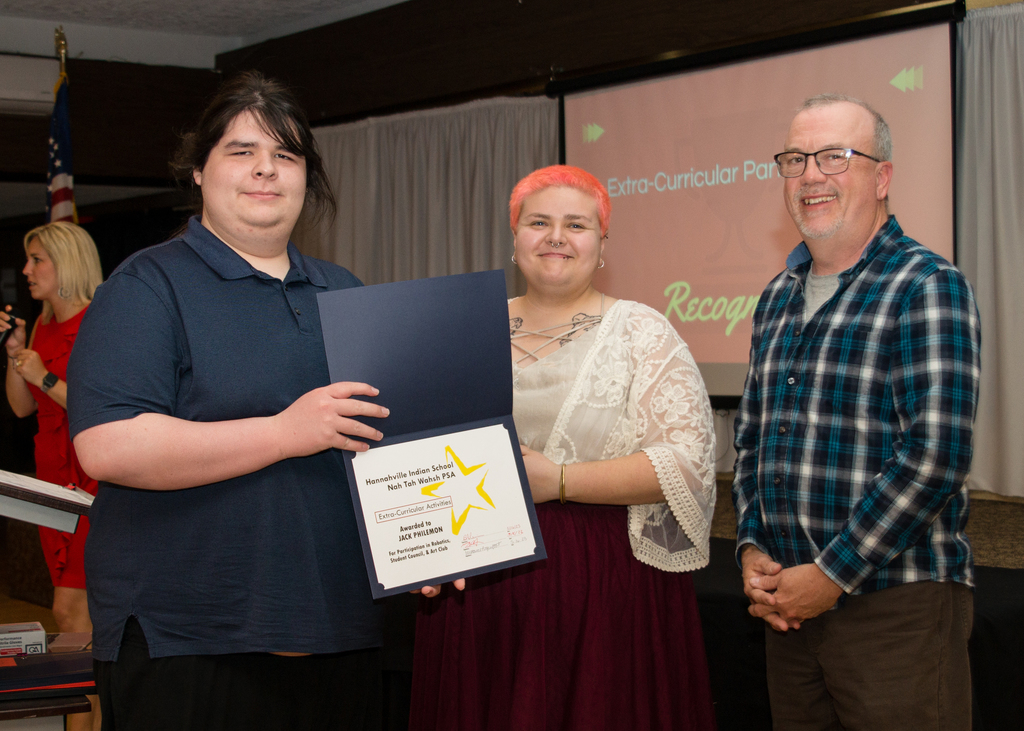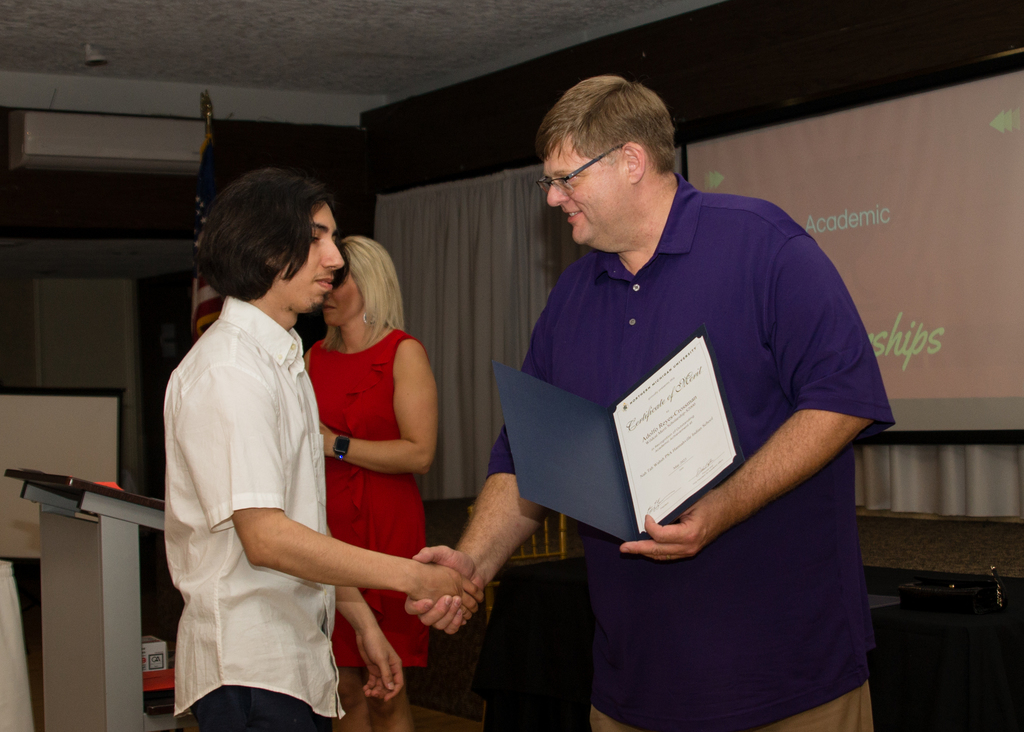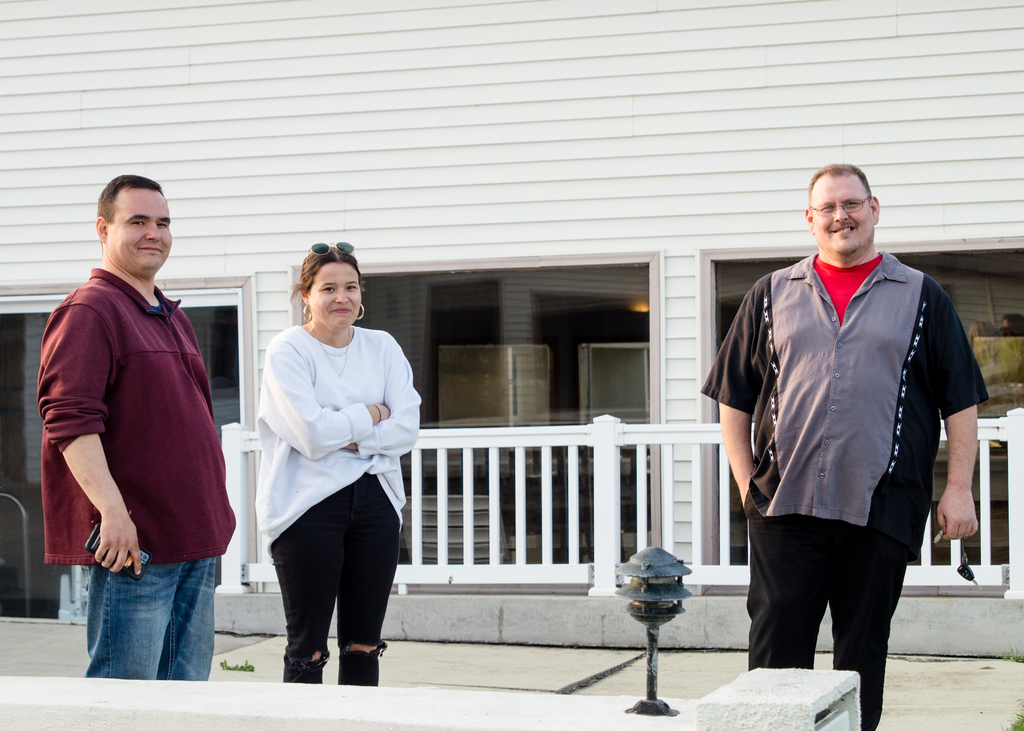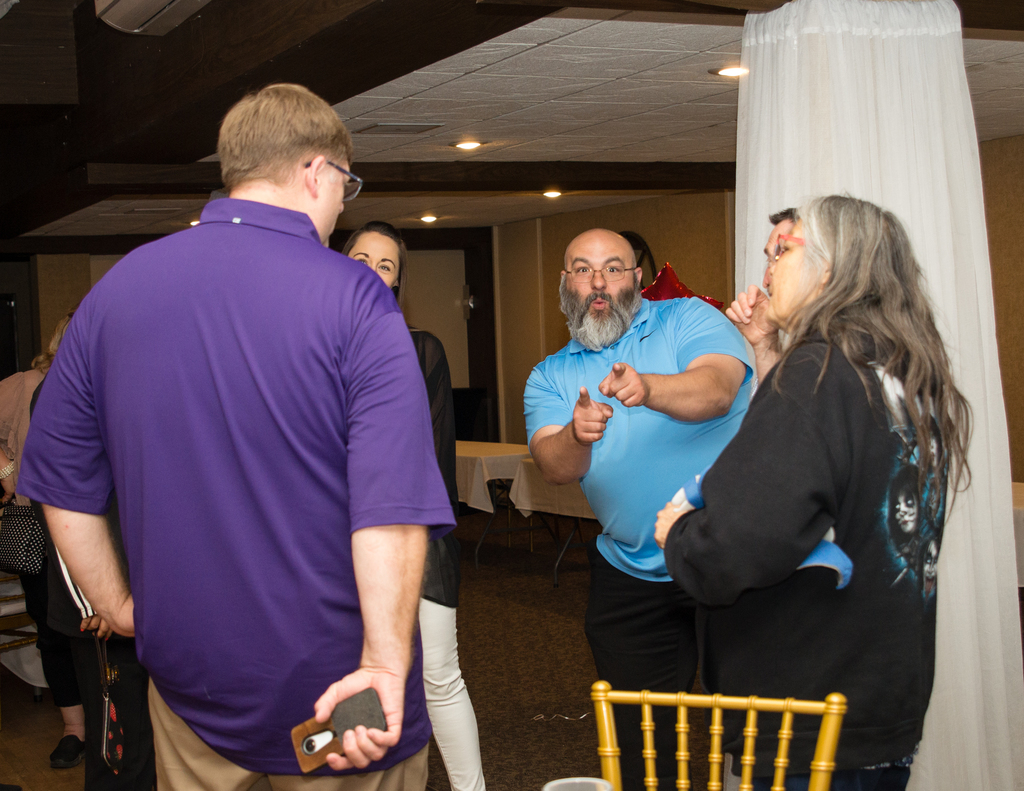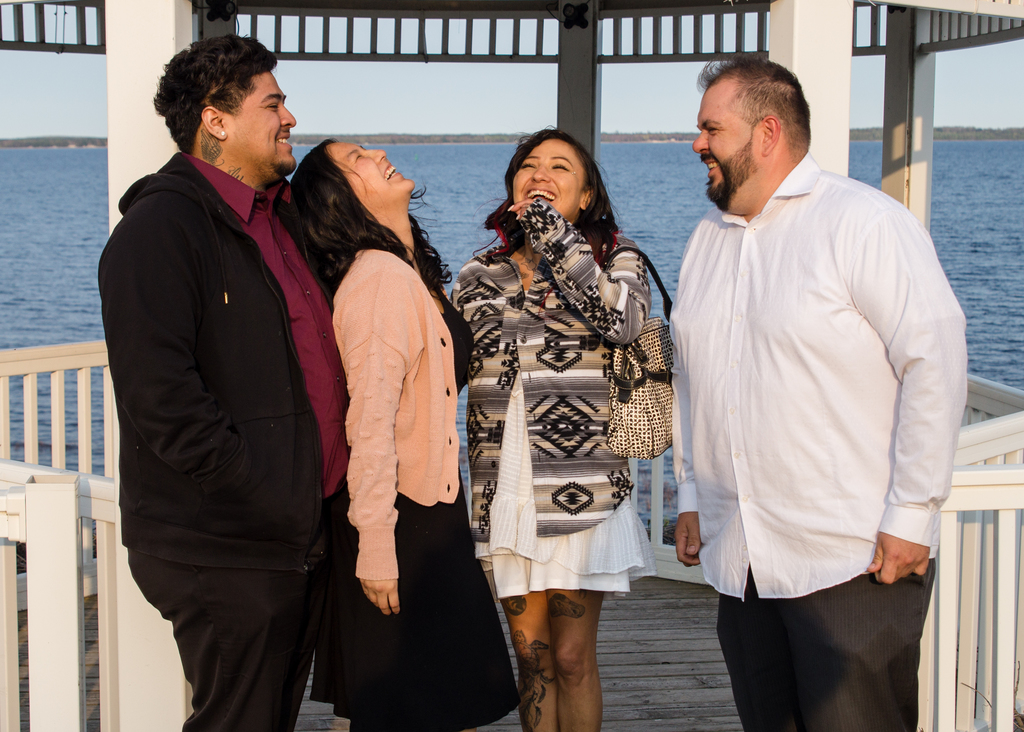 NTW School Staff Appreciation Week is here!! - Day 1 begins with a Sweet Start and a BIG thank you to our incredible staff!! Thank you for ALL you do in making Nah Tah Wahsh PSA a GREAT place to watch our Eagles SOAR!!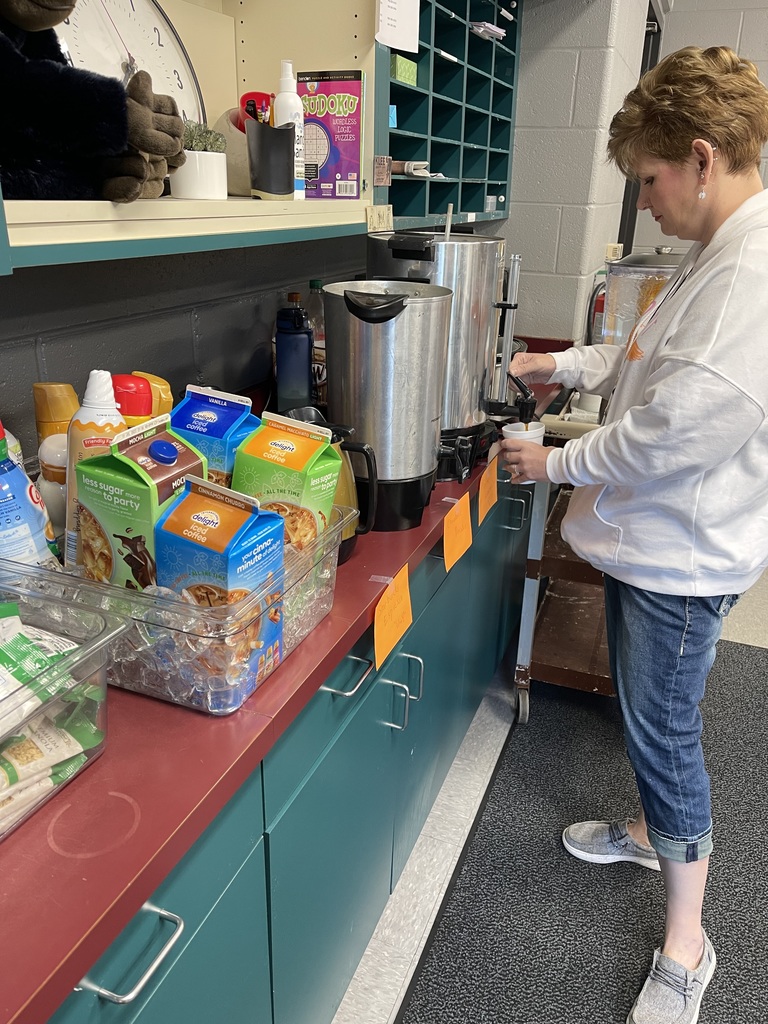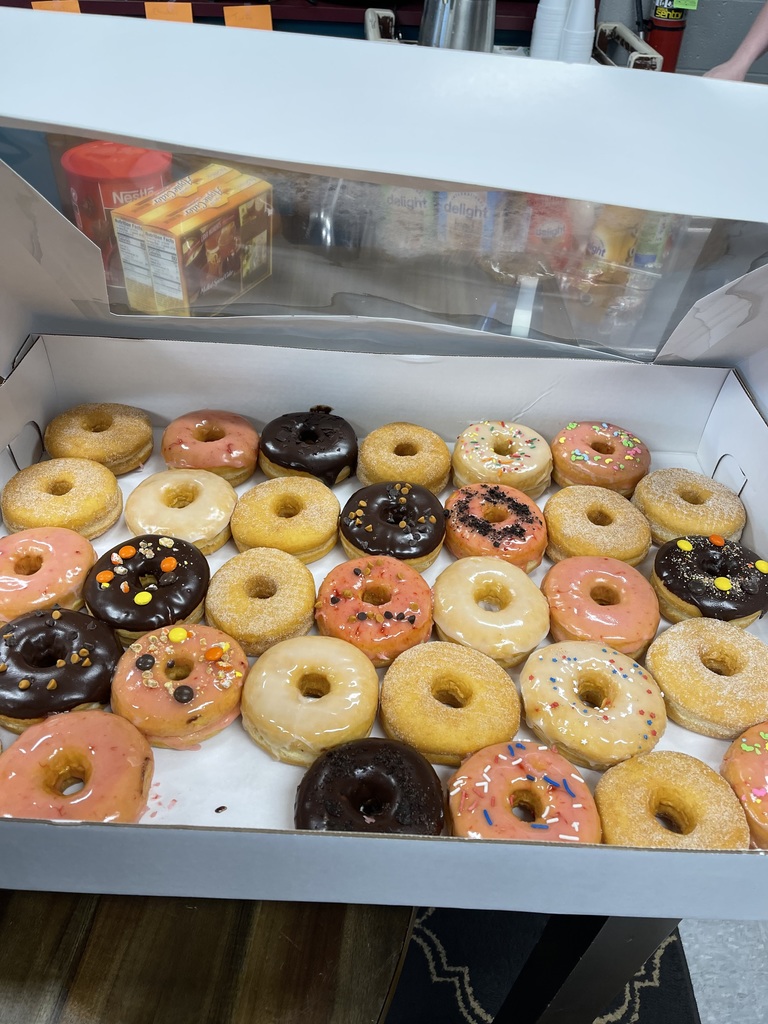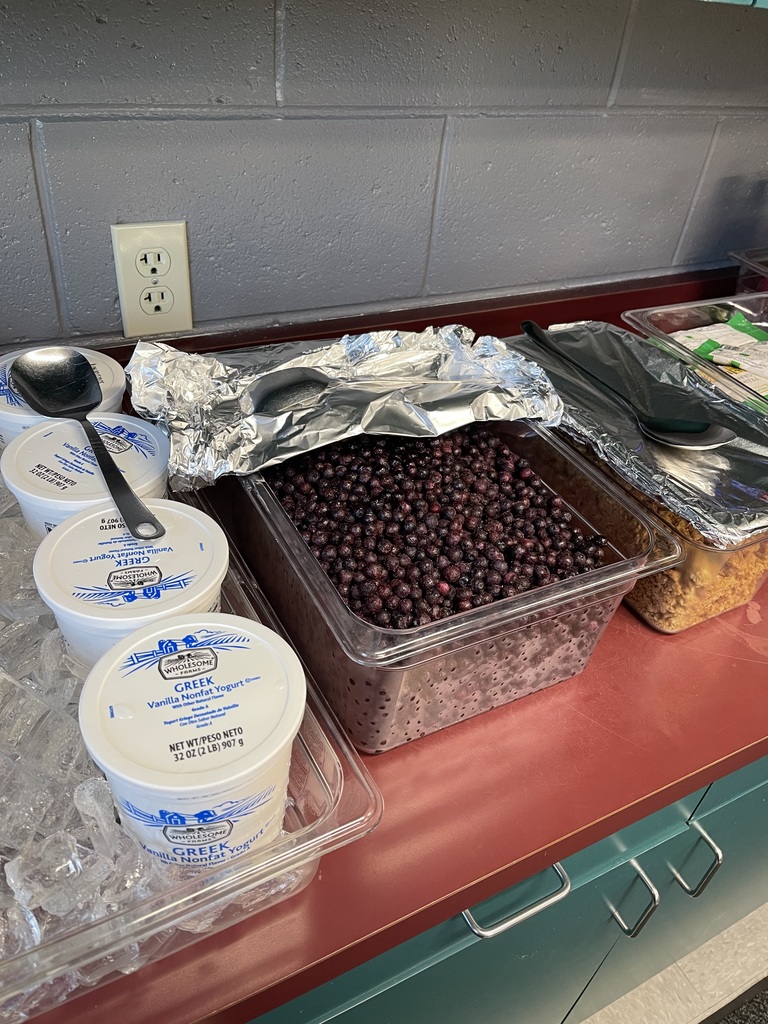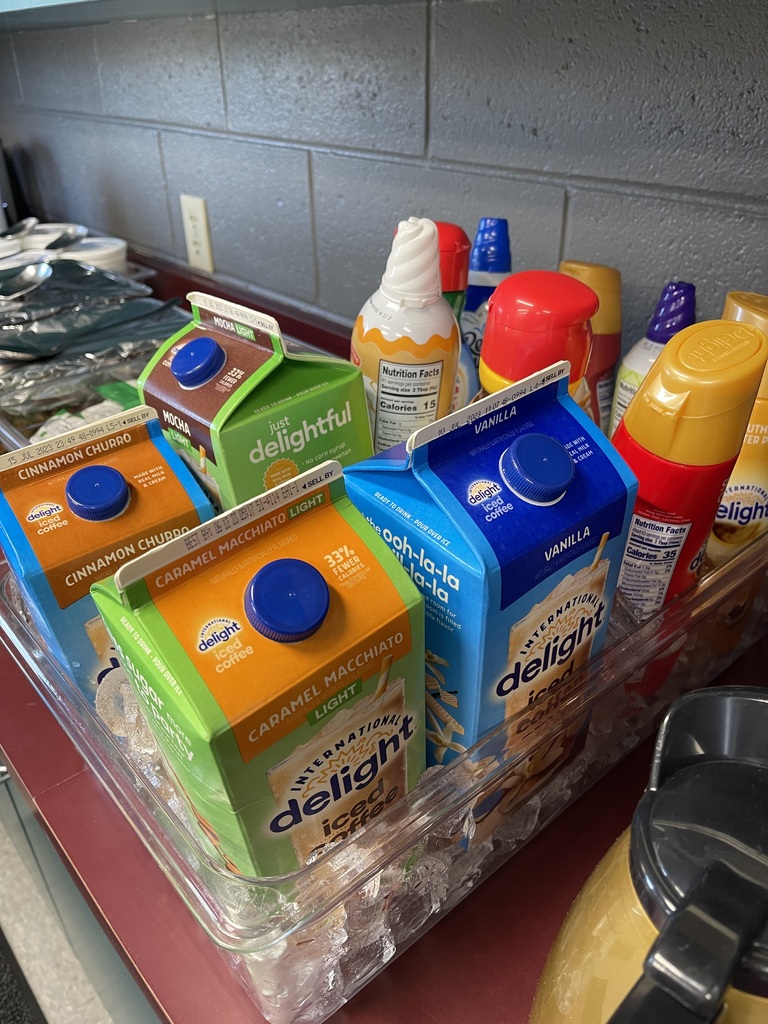 Something YUMMY is baking up for tomorrow morning!!! Parents and Guardians - please join your student tomorrow morning (Wednesday) May 10th from 7:45 -8:15 a.m. for "Pastries With A PAL"!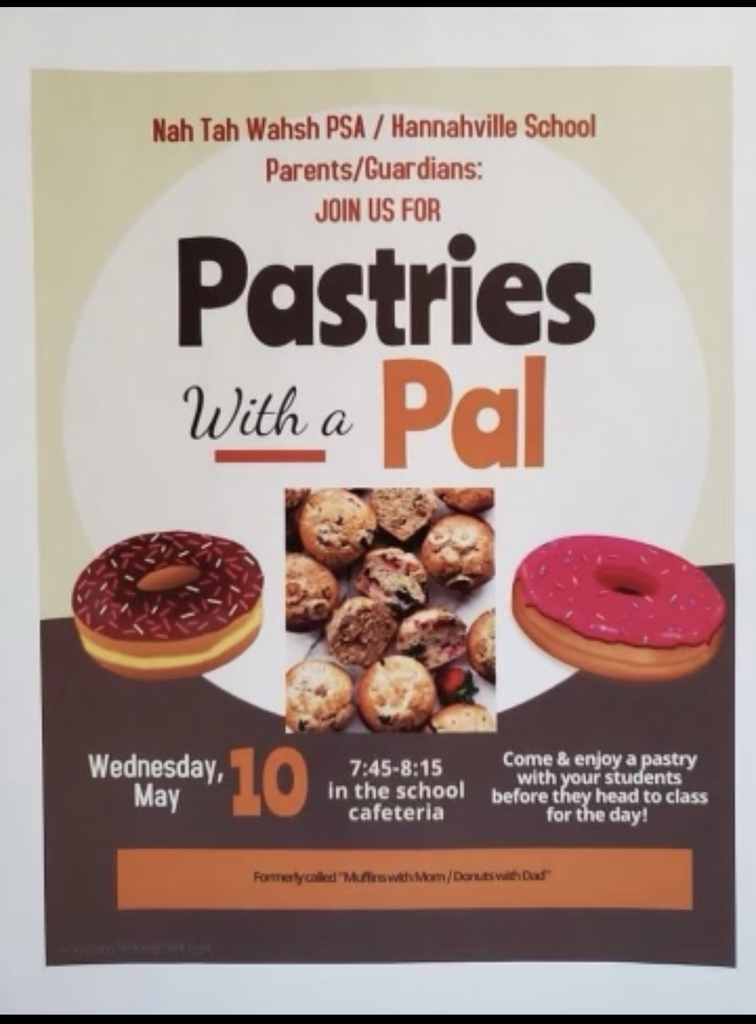 Kindergarten had a RRRRRRRoaring great time, today!! It was Letter "D" for Dinosaur Day!!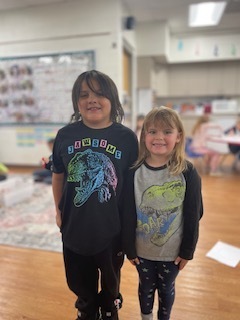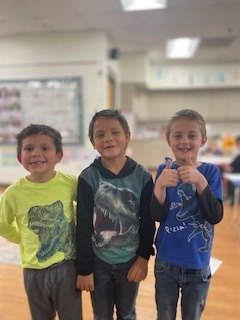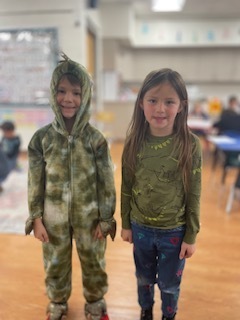 Hello Parents and Students! May PTSA meeting is just around the corner. See you Tuesday, May 9th. Dinner at 5 p.m. and meeting at 5:30 p.m.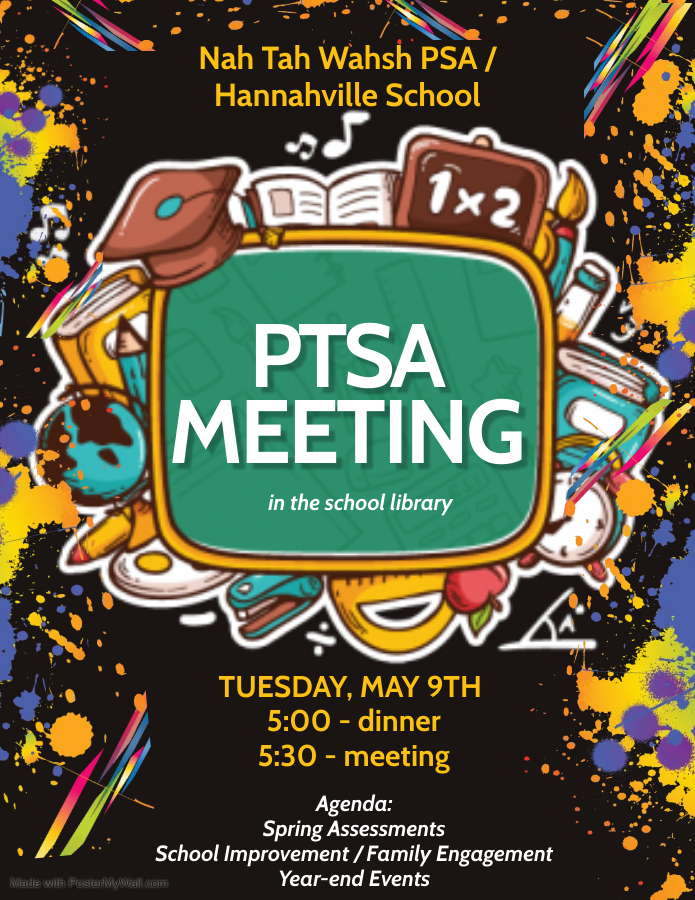 HYS Summer 2023 Programs Update!! Junior (K) KidZone, (1-5) KidZone and (6-8)Tween Scene Enrollment Applications are available at Hannahville Youth Services beginning on May 2nd. Additionally, they will be available at FAMILY REC NIGHTS on Tuesday May 9th AND Tuesday May 16th. Applications are due BY Friday, May 26th to Youth Services Department. NO late applications will be accepted. Limited enrollment available. Completed Applications MUST be turned in to the Hannahville Youth Services Department ONLY. Applications are NOT available at the Nah Tah Wahsh PSA school office. Do NOT send a completed application with your NTW student to turn in to the main school office. They will NOT be accepted. Please reach out to HYS at 723-2730 for more information.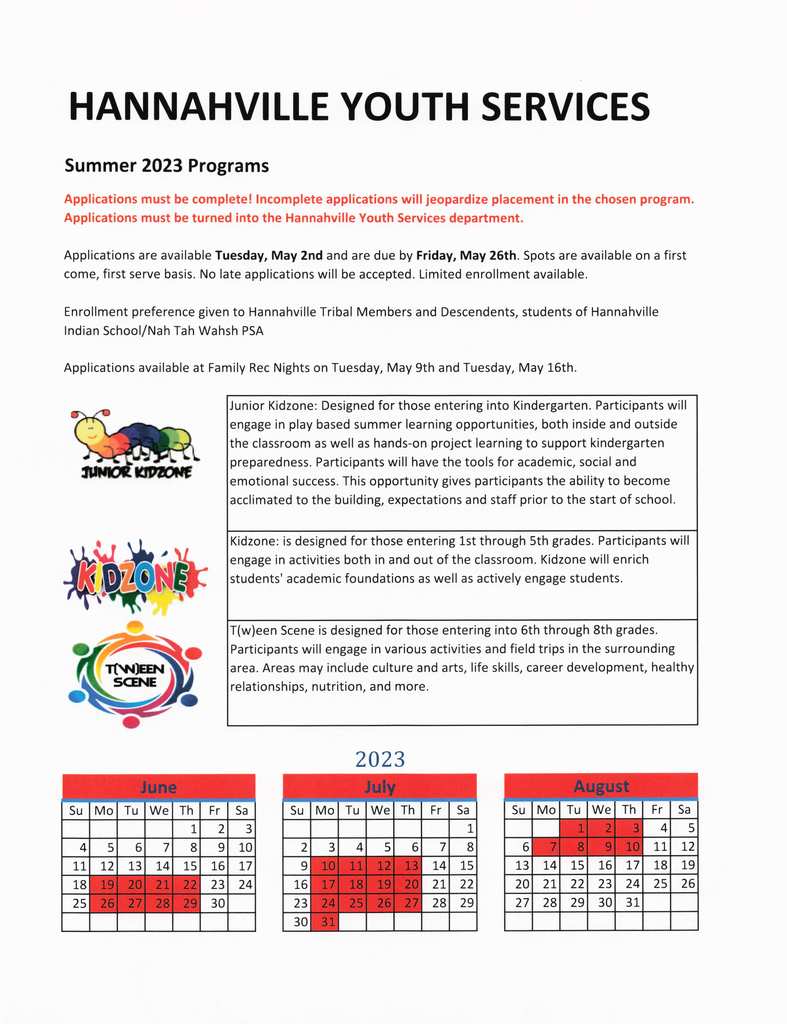 School Kitchen Assistant - Posting closes on Monday, May 15th!!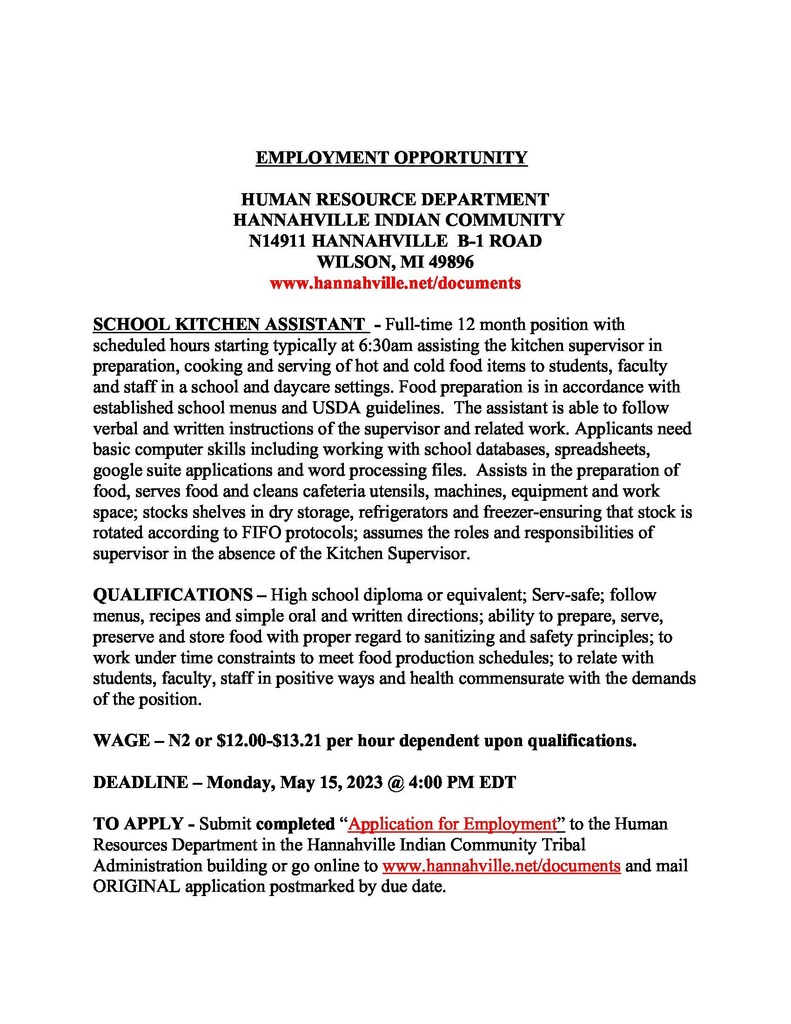 Due to Inclement Weather - Today's Track Meet has been Canceled